About Us
We Make Lending Personal
At Trulending, we're committed to providing each client with exceptional, personalized service rooted in expertise and ethics. Lending isn't a "one size fits all" business, which is why we custom-tailor our financing solutions to meet your financial situation and home ownership goals. With nearly 20 years of mortgage lending expertise and a commitment to integrity and honesty in lending, our singular focus is your satisfaction.
We don't just secure loans—we build relationships. Throughout the entire process, from application to approval and beyond, we'll serve as your trusted advisor to not only meet your mortgage needs, but to ensure your peace of mind and long-term financial health.
The Cornerstones of Trulending Mortgage Corp.
As a full-service direct lender, we strive to meet our clients' long-term financial goals by delivering the highest levels of integrity, service, and expertise. Trulending Mortgage Corp. is a full-service home loan solutions company committed to promoting the long-term financial goals of our clients with the highest level of integrity, service and expertise available in the industry.
INTEGRITY:
When it comes to your finances, you should settle for nothing less than complete transparency, honesty, and fairness. From the products and programs we offer to the manner in which we treat our customers, every aspect of our business is rooted in ethics and integrity. As mortgage professionals, it is our professional duty to deliver value-adding solutions that will meet each client's long-term financial goals – and we've made it our personal mission to build lasting relationships along the way.
SERVICE:
Why get bogged down with paperwork and red tape if you don't have to? We believe the loan process should be simple, straightforward, and efficient. Throughout the entire loan application process, we provide our clients with personalized service, expert guidance, quick and accurate answers, and access to an array of loan programs with distinct features and offerings.
EXPERTISE:
The key to successful lending is knowledge. Our expertise sets us apart as one of the most trusted and results-oriented advisors in the mortgage industry. Our management team is has over 40 combined years of experience in every aspect of the loan process, along with advisors specializing in appraisal, marketing, sales, and real estate.
Subsidiaries of Trulending Mortgage:
California Preschool Brokers
www.californiapreschoolbrokers.com
Virtue Realty Group
Website coming soon.
Did you know?
We are also proud to be one of the first financial service companies to offer Green Mortgage products.
Please contact us today for a free no obligation consultation.
Meet the Team
Lalin De Soyza
President/Managing Director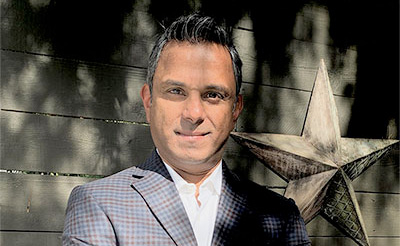 After earning a Bachelors in Business Administration with a minor in economics from California State University, Lalin launched his career as a pricing analyst in the capital markets division of Weyerhaeuser Mortgage Company. Recruited by Countrywide Home Loans to manage credit risk, quality assurance, market research, and finance, he honed the art and science of assessing creditworthiness for individuals and corporations.
Over the past 20+ years, Lalin De Soyza has built a stellar reputation as an effective customer advocate in the California mortgage industry. After working in the treasury department at Walt Disney, Lalin spent seven years as Vice President of credit risk management in the wholesale and correspondent divisions at Indymac Bank. His robust professional background has served as a strong foundation for Trulending Mortgage.
Why co-found a mortgage lending company? "I'm very competitive," Lalin explains. "I get a tremendous sense of satisfaction when I accomplish something that I know few others in this industry can manage with integrity. For instance, it's a great feeling to help a young couple refinance their home and save $550 a month on their monthly mortgage payment—that's a savings of $198,000 over the 30-year life of the loan. That's huge. They can send their kids to college on the money they saved, and for me that's very gratifying."
Lalin's advice to competitors: "Take a moment to think through what you're promising, and don't make promises you can't keep. My customers know they can take my word to the bank."
Sharon Say
Underwriting & Processing
With over 27 years of experience in the mortgage banking industry, Sharon brings a solid and diverse set of skills to Trulending Corp.
After receiving a Bachelors in Business from California State University, she launched her finance career as an Underwriting Manager for Beneficial Mortgage Corp. For the next 14 years, she was involved in all aspects of bulk acquisitions and supervised all aspects of loan operations for wholesale and retail originations. Next, Sharon transitioned to Corewest Banc as Regional Operations Manager, overseeing all aspects of loan operations and reorganizing the entire department to maximize productivity. She then spent time as a Senior Account Executive for City Financial, where she was responsible for all aspects of business development, underwriting, and funding.
Trulending is pleased to add Sharon's expertise and focus on exceptional service to the company's repertoire.